Date:
Friday, August 18, 2017

to

Wednesday, August 30, 2017
Location:
West Gallery at River Arts
Primary Image: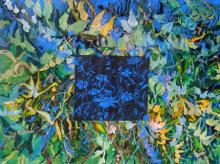 Details:
The West Gallery at River Arts in Damariscotta hosts POV Artists on the Move - an exhibit of the richly colored work of painter Ed McCartan, the stunning hand-built ceramics of Jackie Melissas, Ann Slocom's hand-pressed abstractions, and botanical explorations in mixed media by Barbara Bean.  The show will open with a reception on August 18th from 5 to 8 p.m. and will run until August 30th.
These four Maine artists have enjoyed many years of working together and have exhibited in Maine's best galleries.  This current show exemplifies the wide range of their exceptional abilities. Included are Ed McCartan's brilliantly colored spiritual paintings, the finely crafted clay vessels of Jackie Melissas, the precise and beautifully finished abstractions of Ann Slocom and the detailed mixed media botanicals of Barbara Bean.
All of the members of this artist group are driven by their eagerness to explore the limits of their many media. The pleasure in this gallery exhibition is in the examination of how diverse works by very different artists can deliver inspired pieces that literally speak to one another. The process of putting this show together was one more learning experience for the artists - one which they hope will be shared by their viewers.
Reception:  Friday, August 18 from 5 to 8 pm
Exhibit dates:  August 18 through August 30, 2017
Location:  River Arts, 241 US Route 1 North, Damariscotta, ME
Location address:
242 US Route 1 North, Damariscotta, ME
Secondary image: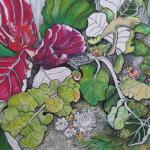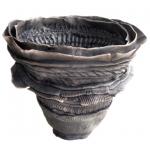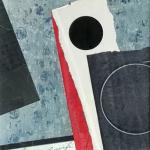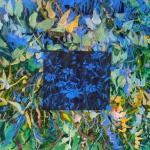 Reception:
Friday, August 18, 2017 - 17:00