Date:
Saturday, November 30, 2013
Location:
Georgetown Historical Society
Primary Image: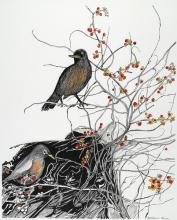 Details:
The Georgetown Historical Society will host a special holiday art sale for local artists. The show will last for five days only: November 30 and December 4, 7, 11 and 14 - from 10 a.m. to 4 p.m. each day. 
All are invited to the reception on Saturday, December 7.  Dahlov Ipcar will also be present for a book signing event scheduled from 10am to noon.
20% of proceeds from sales will be donated to the Georgetown Historical Society. Items to be included in the sale are jewelry, Shaker boxes, Clay and 2 dimensional artworks including oil, watercolor and ink. 
The paintings of four artists will be represented in the show: Barbara Bean, Cory Hart, Letty Husson and Léa Peterson. Their prints and holiday cards will also be available. In addition, the show will include Shaker boxes by Denise Rankin, pottery by Jackie Melissas, and plaster-of-paris chicken-wire sculptures by Morgan Hart.
The Georgetown Historical Society is located at 20 Bay Point Road in Georgetown. 
More information is available at www.GeorgetownHistorical Society.org
Location address:
20 Bay Point Road, Georgetown, ME
Secondary image: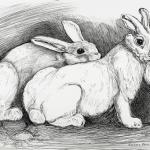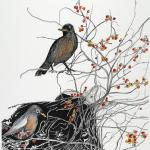 Reception:
Saturday, December 7, 2013 - 10:00