Date:
Monday, June 3, 2013

to

Friday, June 28, 2013
Location:
Points of View Gallery - Main Gallery
Primary Image: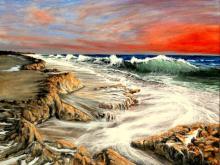 Details:
Points of View artist Ed Morton teams up with guest artist Joe Godleski to present two views of Maine.  Both artists have spent many years painting the scenery, the people, and the iconic structures that define the mid-coast region of our state. 
Ed Morton, originally from Bath, will be exhibiting many of his paintings which reflect treasured memories growing up on Maine's   dramatic coastline. Active with the Points of View art group for several years, Ed has also previously exhibited at numerous local locations including Maine State Gallery, Mid Coast Senior Citizens Center, Curtis Library and Gallery Framing.  Ed paints primarily in his studio on the New Meadows River. 
Joe Godleski's paintings on exhibit are direct, clear compositions of sights here in Maine from Lubec to York Beach, using varied viewpoints that work toward a feeling of being there.  Joe has had recent shows at the Brunswick Town Council Chambers, Dock Fore in Portland, Thornton Oaks and Bowdoin's LaMarche Gallery. Joe works out of his studio and gallery in the Lincoln Building, 98 Maine St. Brunswick.
Artist reception:  Friday, June 14 – 5 to 8 pm
Location address:
18 Pleasant St., Brunswick, ME
Secondary image: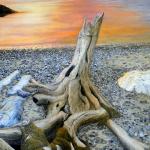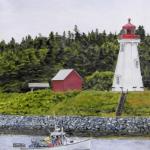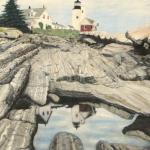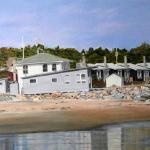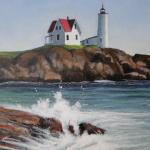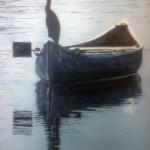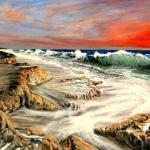 Reception:
Friday, June 14, 2013 - 17:00