Date:
Monday, June 4, 2018

to

Friday, June 29, 2018
Guest artist:
Priscilla Myer McKeith and David McKeith
Primary Image: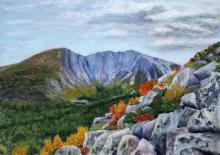 Details:
Grand scenery and stunning landscapes form the focus of Earth and Sky for the four artists on exhibit in the first floor Main Gallery during June.  Points of View Artists Barbara and Craig Snapp are joined by guest artists Priscilla Myer McKeith and David McKeith with work that stretches from the coast of Maine to the western mountains and on to California.  
Please join us to explore this sweeping and inspiring topic.
Artist Reception:  Friday, June 8 from 5 to 7 pm
About the guest artists
Priscilla Myer McKeith has been painting New England landscapes for 12 years, finding challenge in capturing the essence of our diverse environment in paintings full of light and shadow.  She employs a contemporary impressionistic style to bring the pastoral qualities of Maine's lands and seas to life.
David McKeith's art is all about the land – especially those areas that are still in a state of wildness.   His oil paintings strive to capture the character and quality of a place, a pictorial extract that contains the spirit of the landscape, its ambience and feeling.  His hope is that his paintings will stir the viewers imagination and reaffirm our connection to the earth and sky.
To see more work by the McKeith's, visit www.mckeithfineart.com
Location address:
18 Pleasant St., Brunswick, ME
Secondary image: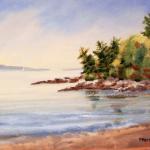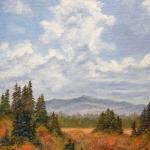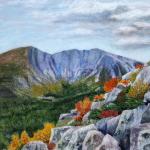 Reception:
Saturday, June 9, 2018 - 17:00